RainPoint TCS005FRF WiFi Soil Moisture Meter, Soil Sensor

WIFI WIRELESS OUTDOORSOIL SENSOR

Checking the soil humidity and temperature through

"Control Master"APP

Soil Moisture range 0~100%

Soil Temperature range
-10~50°℃ -10~50°℃

Maximum 60m be tweenwater timer and soil sensor

Date update
every 5 minutes
---
Temperature/moisture detection

Checking the soil humidity and temperature through Control Master APP. Check the current soil
moisture through the sensor button.
5 LED lights indicate 5 levels of soil moisture levels : 20% , 40% ,
60%80% and 100%.

Can be pairing with Smart lrrigation system, controlled by APP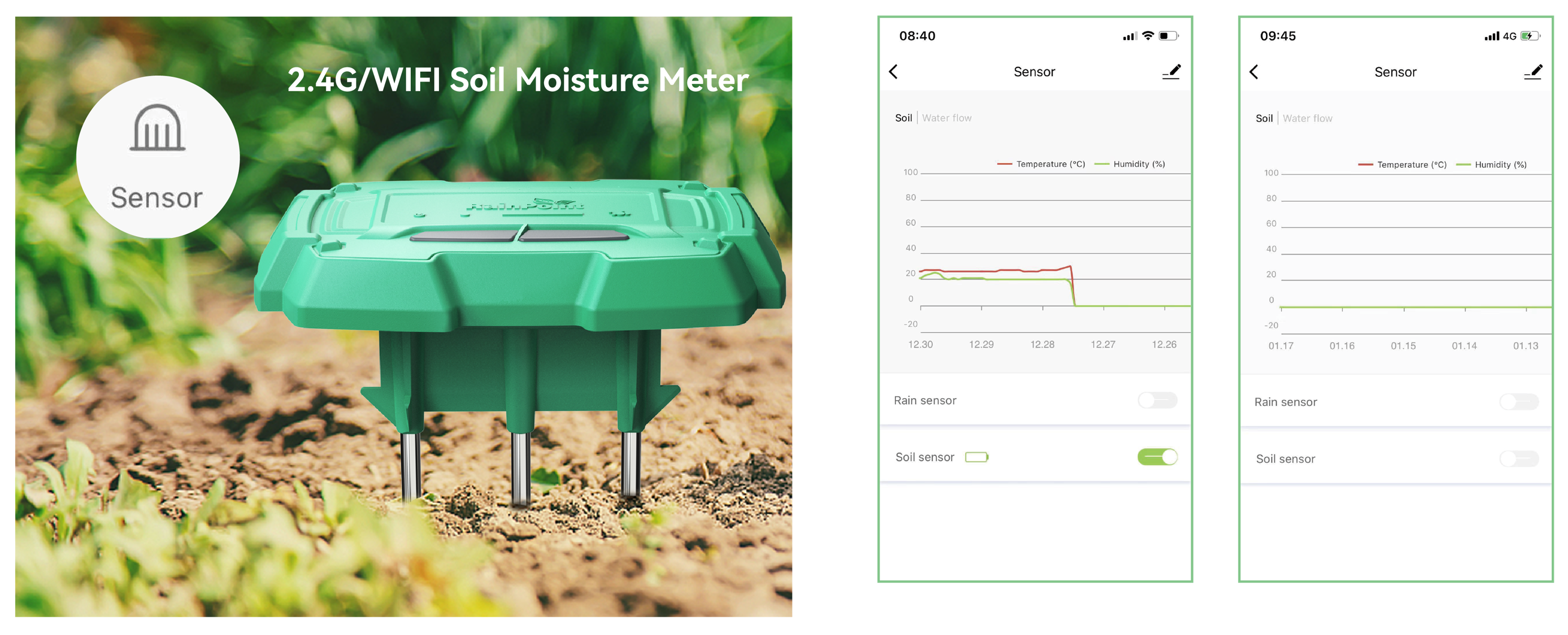 Connecting with Smart Water Timer

· Checking detailed soil moisture and temperature through APP;
· Checking soil moisture and temperature 10 days history graph through APP;
· Automatically stop watering plan when soil is too wet.


Soil moisture alert value can be set
When the alarm value is reached,the intelligentirrigation timing valve will be notified automaticallyto close the irrigation schedule;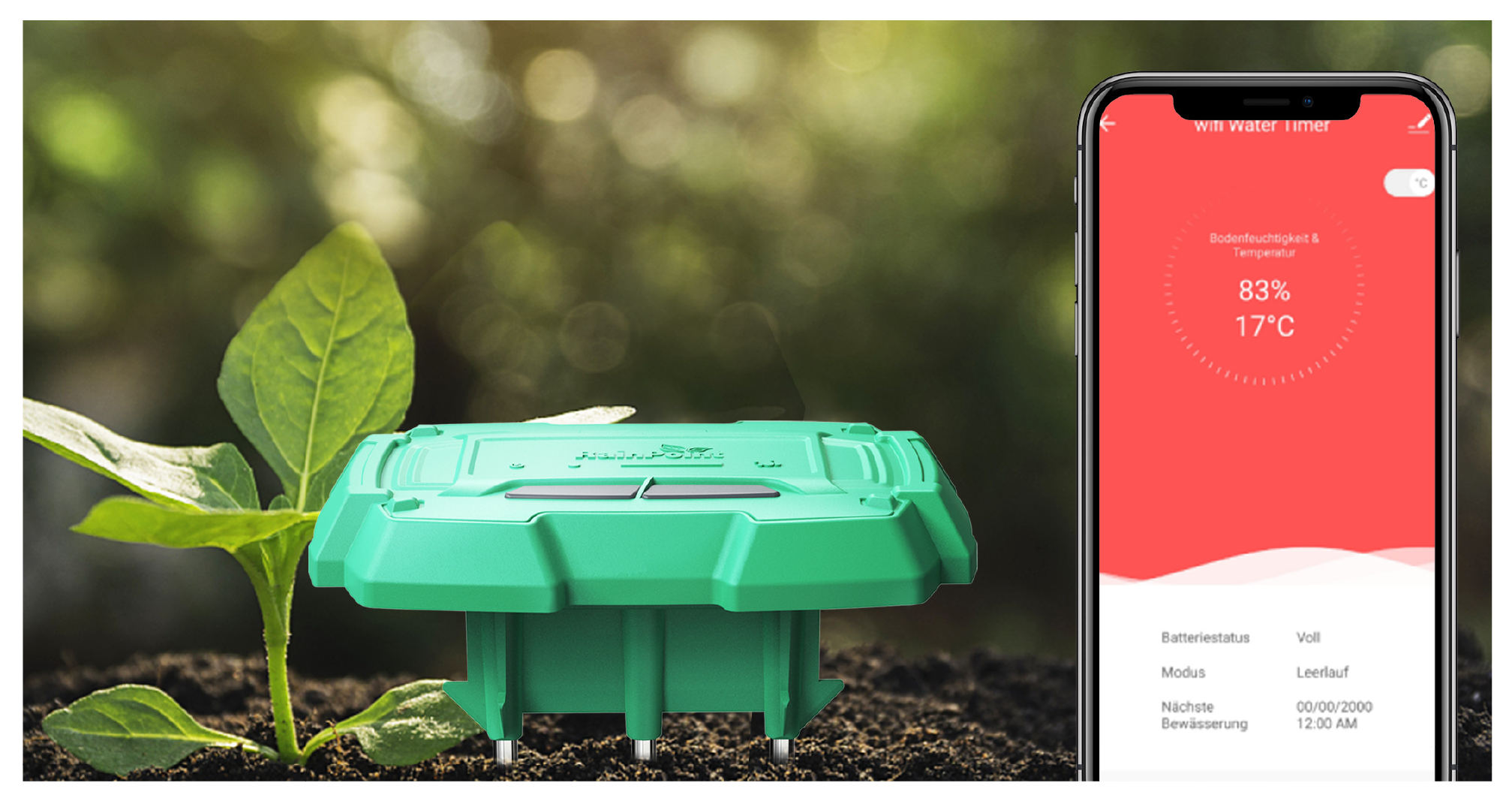 ---
Product Details
Features:Know Before You Buy: RainPoint WiFi Soil Moisture Temperature Meter must be used with RainPoint WiFi Sprinkler Timer. Control WiFi Watering Timer: Must be used with RainPoint wifi sprinkler timer to achieve smart auto irrigation, which means when the soil moisture goes high, the water timer will stop watering. You don't have to worry about overwatering plants.Soil Test Pro, High Precision: RainPoint soil test kit is a technical portable soil tester, with 3 probes and single area water content detection technology, enhances the accuracy of detecting and analyzing soil moisture and temperature.Soil Moisture/Temperature Tester: Soil moisture range 0%~100%, accuracy ≤ 5% (0% ~ 50%) or ≤ 10% (51% ~ 100%). Soil temperature range -10℃~60℃. It helps you make correct and timely adjustments, and make plants grow healthily.Read Directly or on "RainPoint" APP: Not only can you read directly on the soil tester by 5 LED lights, but also read anytime, anywhere on the "RainPoint" APP. And the APP can record the soil moisture and temperature for the past 10 days.