Water becomes a daily necessity in the garden as temperatures soar and the heat approaches in the summer. Plants are thirsty after a day of sunshine, so the demand and frequency of watering will be doubled compared to other seasons. How to save water while keeping plants well hydrated is a big question for all gardeners!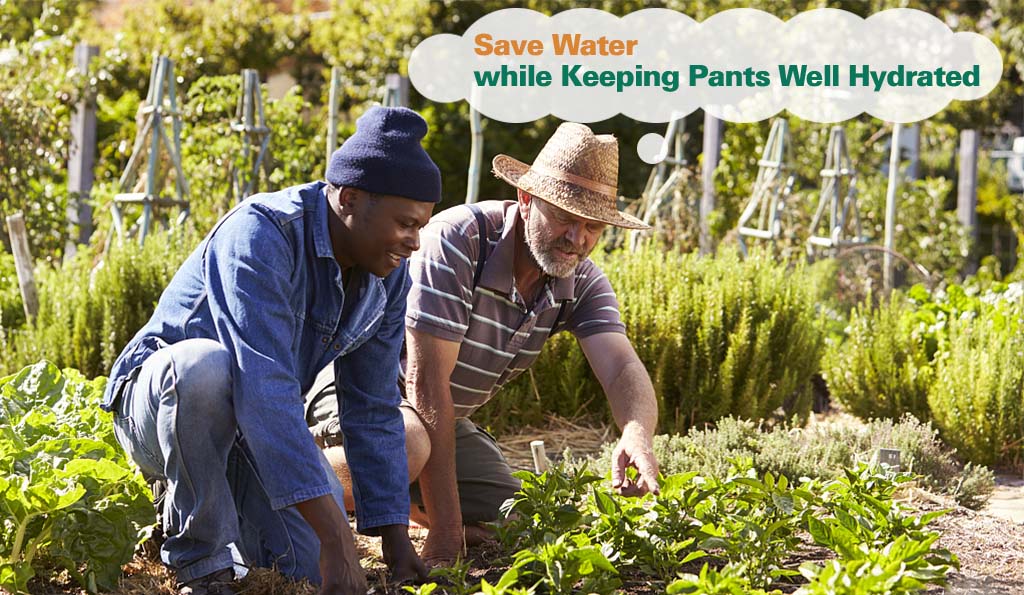 At this time, an automatic watering timer would come into play to help a lot for your garden! Here are the reasons to have a Rainpoint Smart Sprinkler Timer that you can't miss!
1.Easy operation
Rainpoint water timer is designed simple and intuitive so that you can set up the plan quickly. For example, the mini digital water timer ITV105 has a large LCD display, which makes you see the specific plan setting and the watering time at a glance.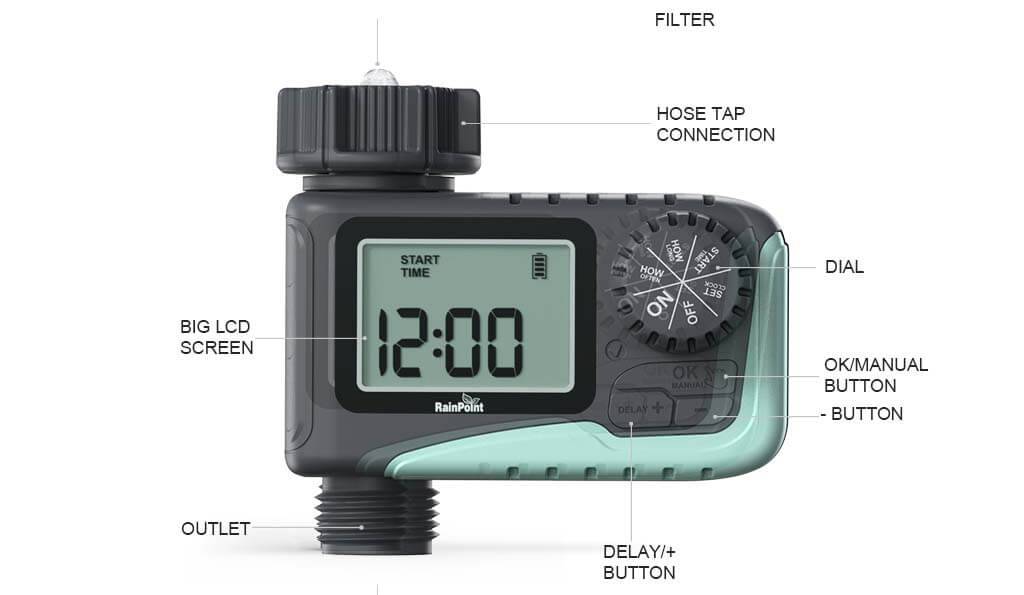 2.High value
Having complete functions that meet all the basic irrigation needs, the Rainpoint irrigation water timer simultaneously reduces many unnecessary volumes. When there are different requirements based on vegetation characteristics, a 2-outlet irrigation water timer can be your first choice to help you schedule your watering plans separately for two areas with only one tap. Simple, easy, and high value with an affordable price!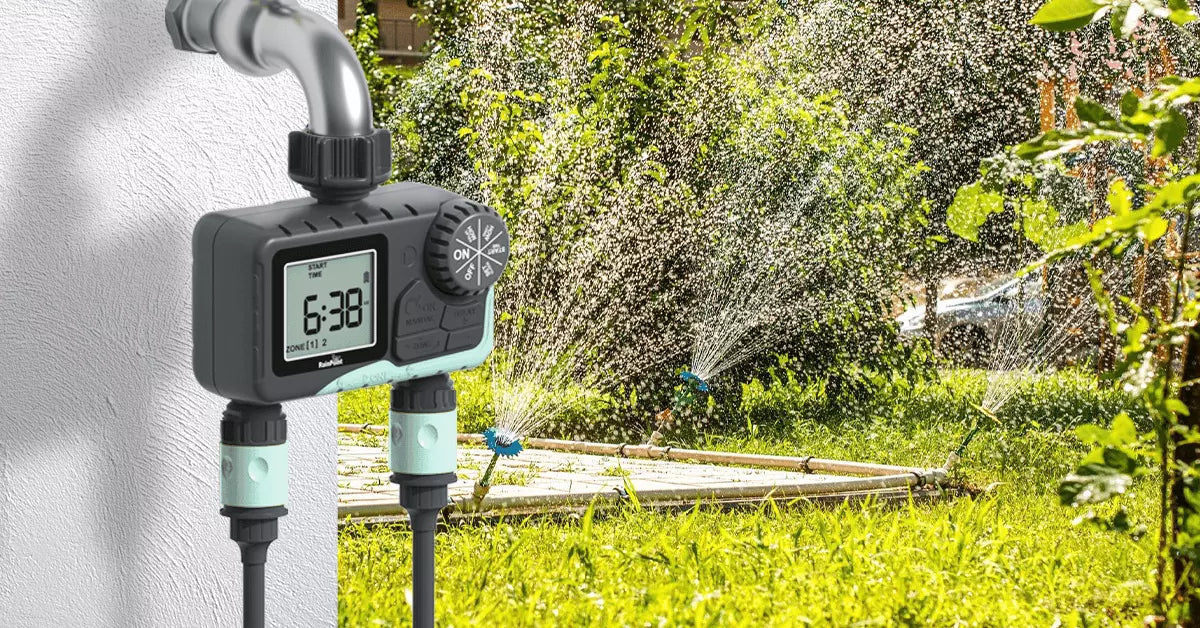 3.Water saving
Rainpoint's advanced technology in garden timer makes it possible to prevent over-watering, not only running as regular irrigation schedules but also turning on and off automatically based on real-time data. Rainpoint smart water timers can connect with soil sensors to detect soil temperature and humidity in real-time and automatically start and stop the valve according to the set value, effectively saving water in the garden and avoiding waste.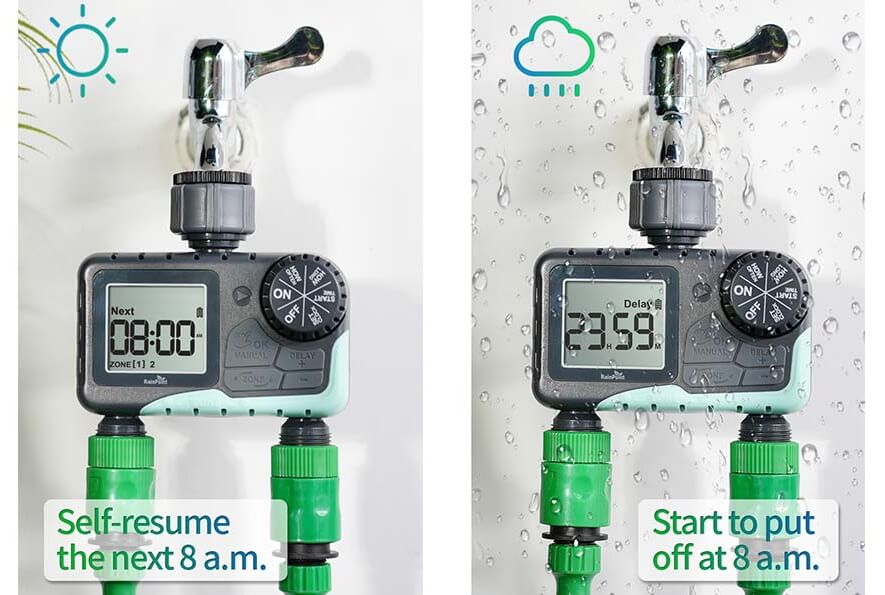 4.Time saving
One of the most essential things that a water timer can do for you is save time on garden irrigation. With Rainpoint garden water timers, you can set flexible irrigation tasks according to your own schedule. It's available to set the irrigation schedule every a few hours or a few days, as well as the amount of water consumed each time. It will automatically water according to your settings.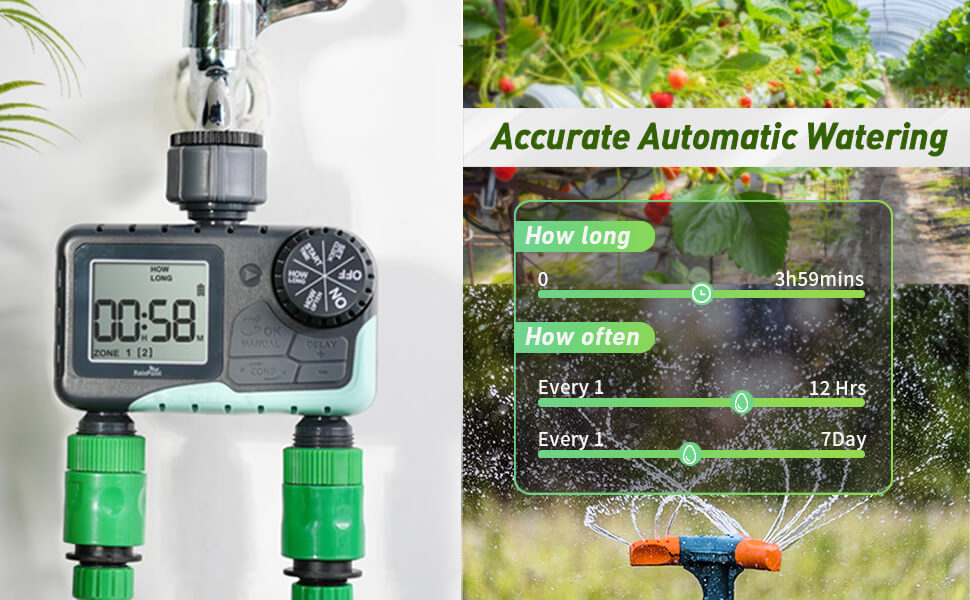 5. Save money
With the features above, Rainpoint can schedule water, monitor watering consumption, and detect leaks or excessive water usage to help you manage monthly water bills wisely. The timer can also send warning notifications quickly if the water flow rate is out of whack, avoiding unpleasant surprises when your water bill exceeds your expectations.

6. Save energy
People who own gardens must understand how laborious it is to manage the garden, which feels exhausting even only watering. Getting a Rainpoint irrigation timer can free your hands from water so you can enjoy time with family, relaxed and happy. At the same time, the garden flowers and plants grow healthier than you intended.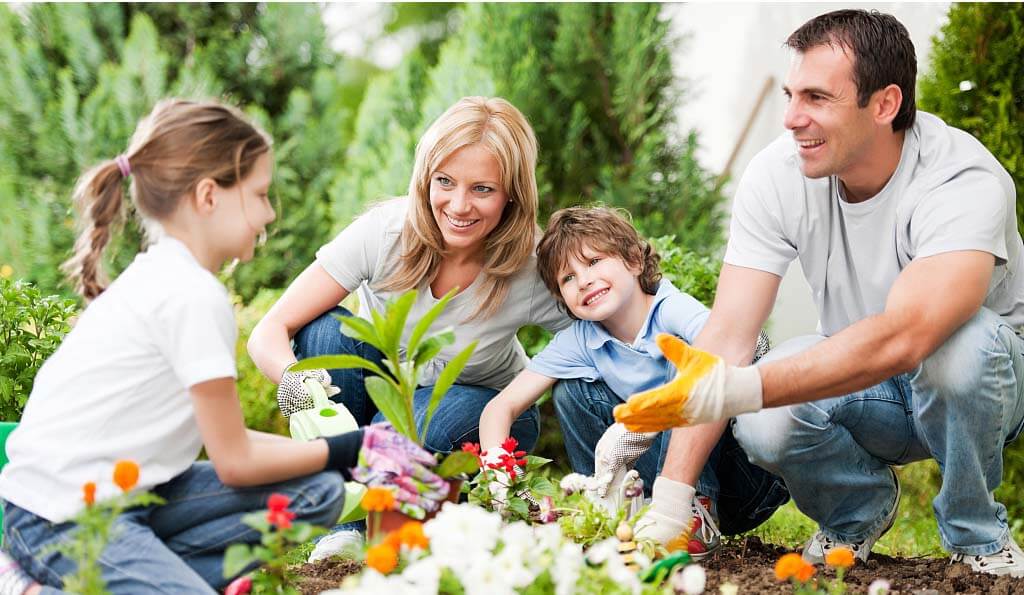 How do you think about it after reading these reasons? Want to know more about RainPoint smart irrigation water timers? Come to our website! There are many powerful and smart hose timers for you, and there is always one that meets your requirements!