RainPoint Digital Hose-End Water Flow Meter (For US)
Regular price

Sale price

$21.99
Share
HOSE- END WATER FLOW METER (NH)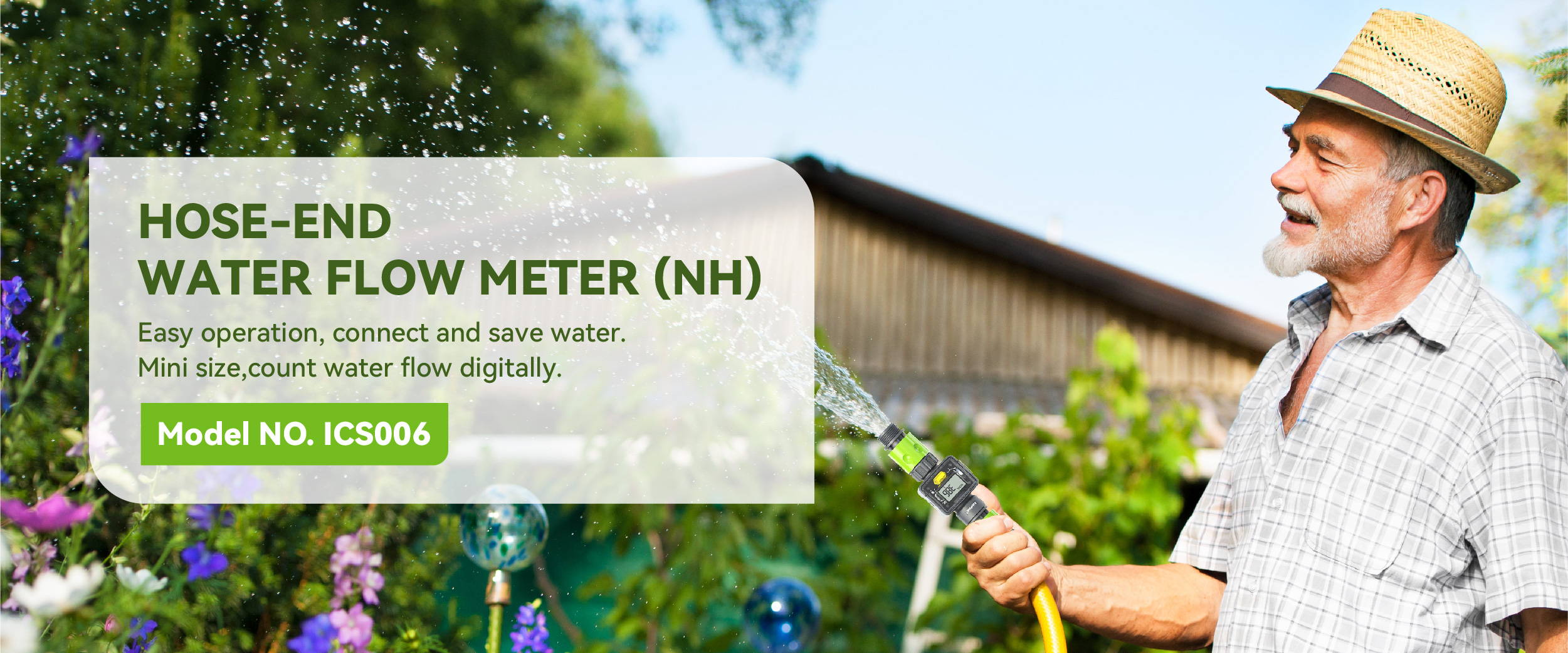 Working Pressure 0.5~8 bar (7.25~116 PSI)

Max water Consumption 9999.9L or 9999.9Gal


Water Flow Rate 1 ~ 40L/ min (0.3 ~10.6 GPM)
High-Precision Lcd Display
High-Precision Lcd Display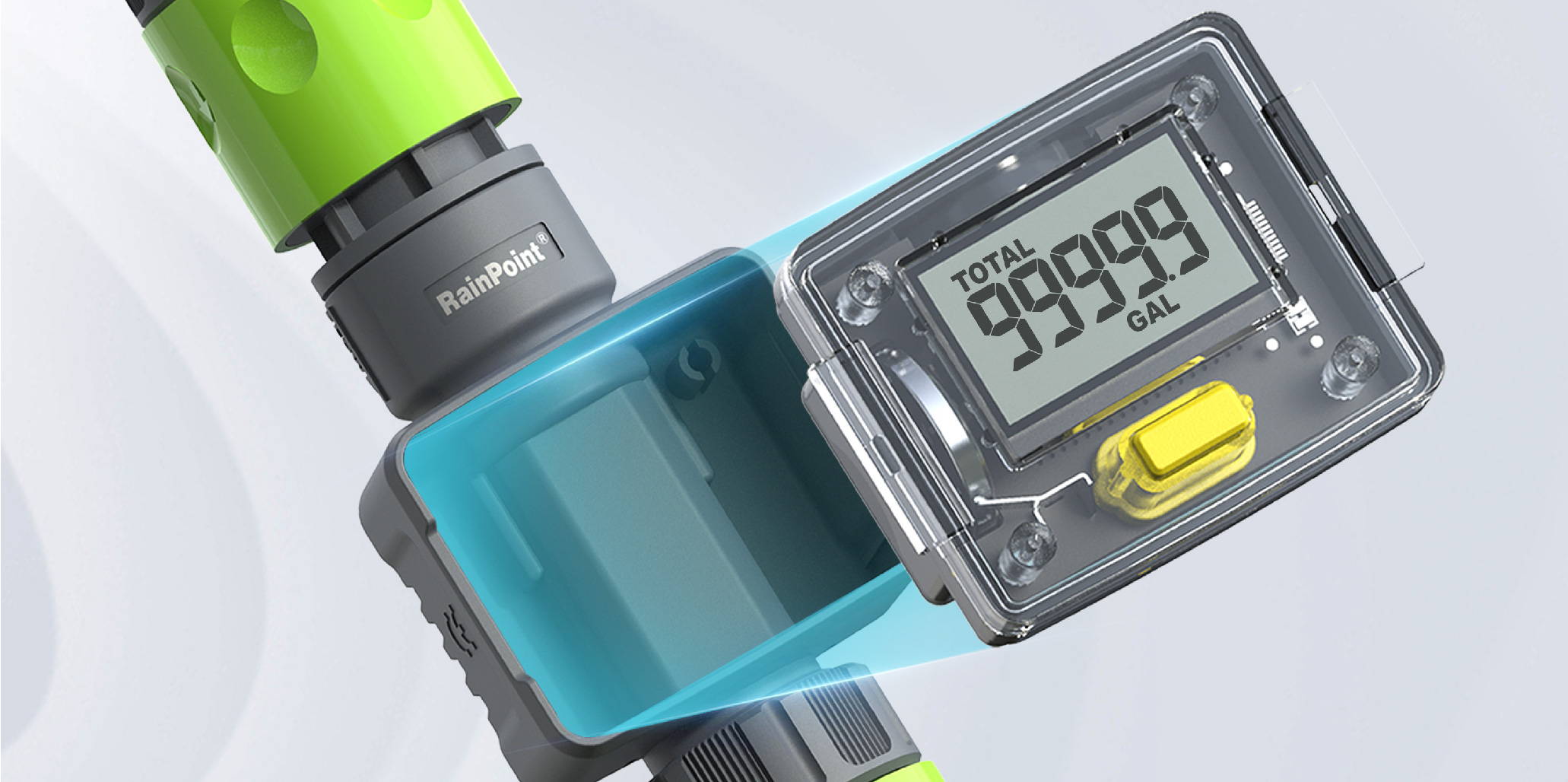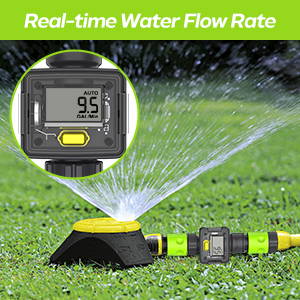 Record Real-timer Water Flow Rate
Flow meter for garden hose can help you calculate the water flow rate in real time so that you can flexibly control the water flow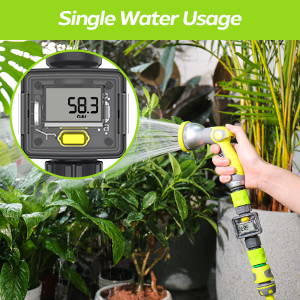 Water Consumption For A Single Task
This mode only measures a single water usage. If there is no water flow or the button is not pressed after 30 seconds, the water flow meter garden hose display will automatically reset to zero.
Record The Cumulative Average Water Consumption Over The Past 7 Days
Garden hose flow meter can record your average water consumption over the past 7 days, which allows you to adjust your water plan in time to avoid wasting excessive water.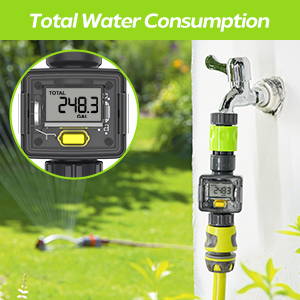 Get Quick Know of The Total Water Consumption
With this flow meter, you can see the total water consumption at a glance, no need to blindly guess.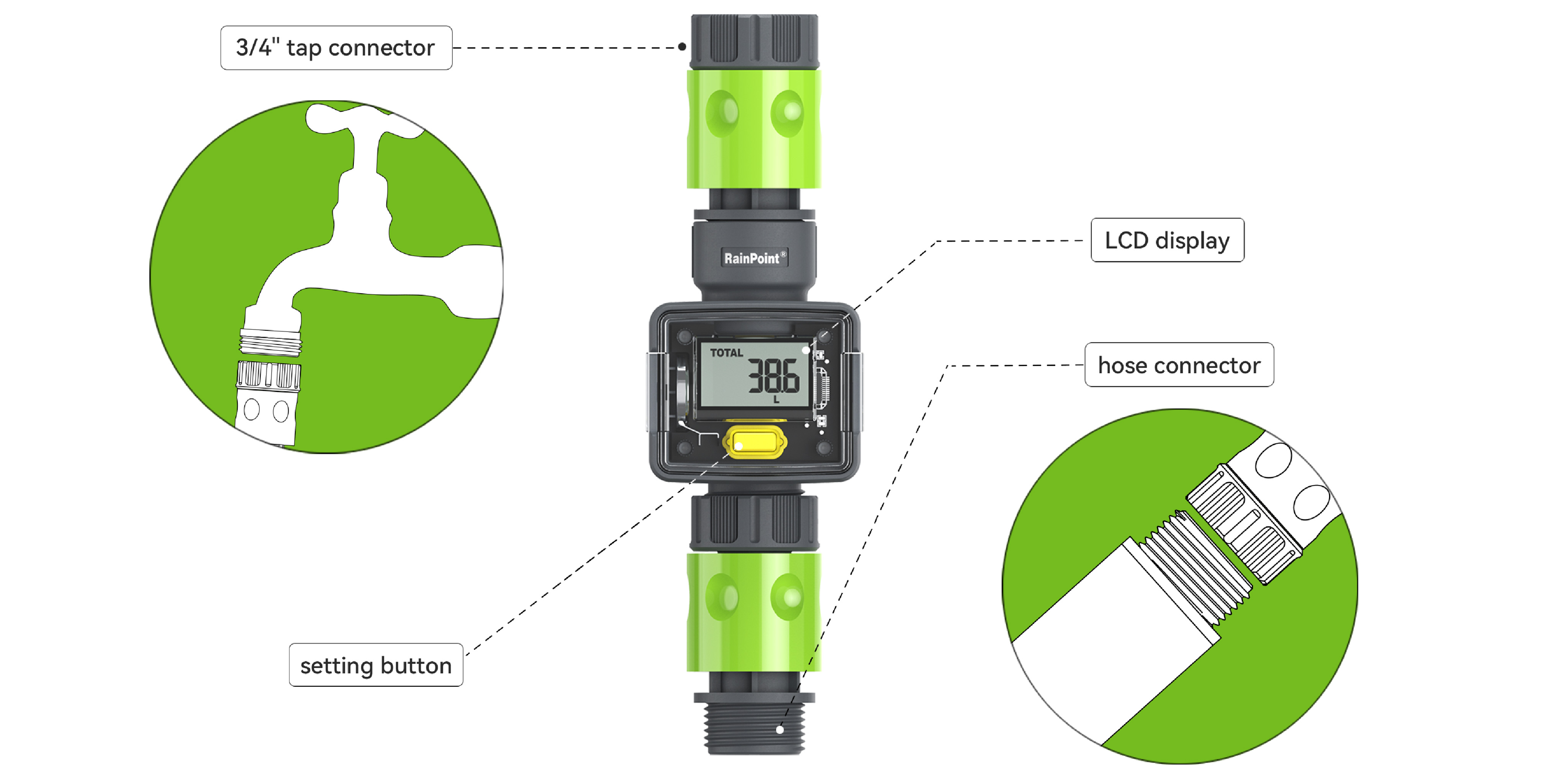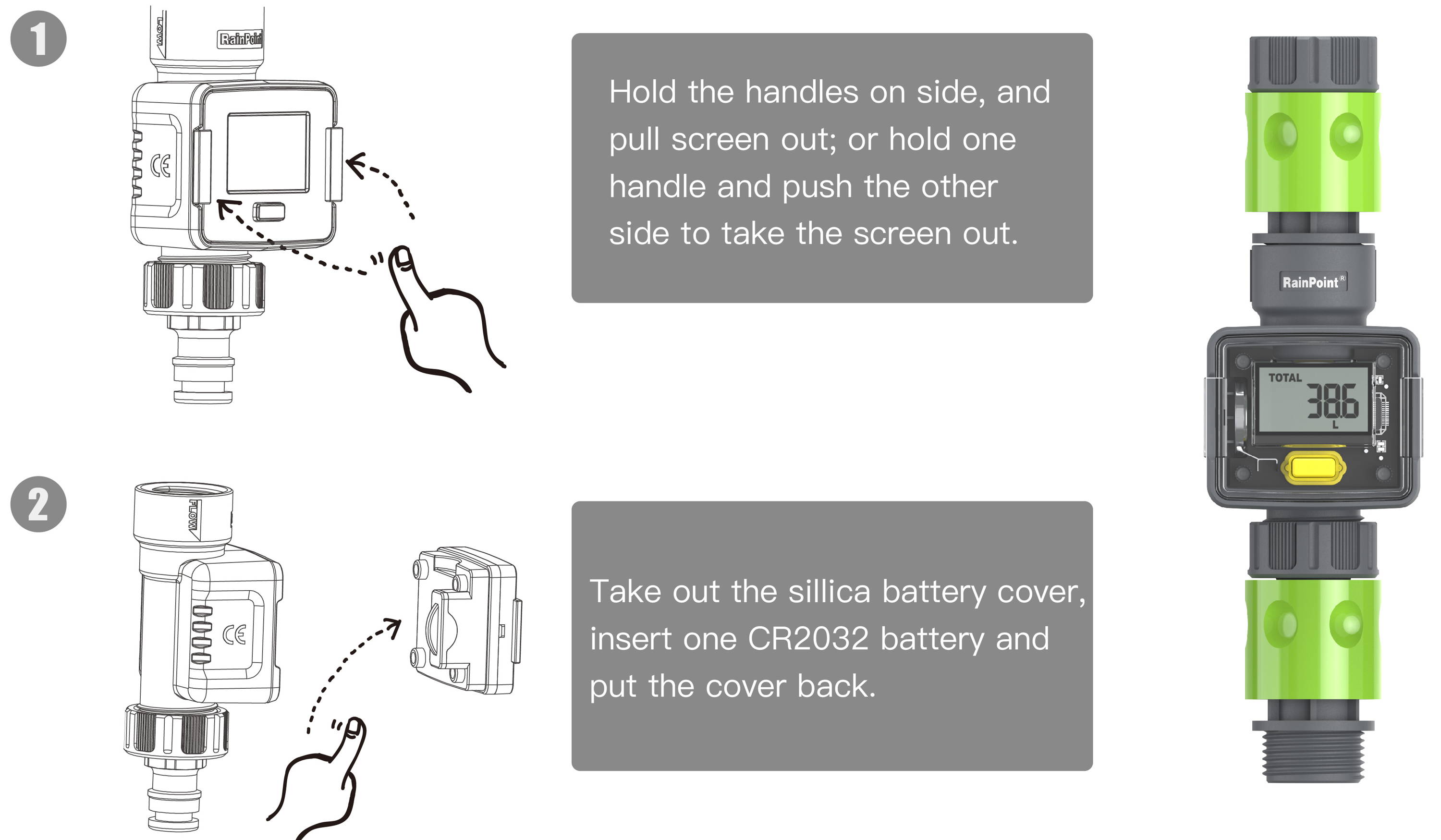 ---
Program and setting issue