RainPoint WiFi Water Tank Pump Timer, WiFi Automatic Watering System
Regular price

Sale price

$54.99
Share
WI-FI CONTROLLED WATER TANK PUMP TIMER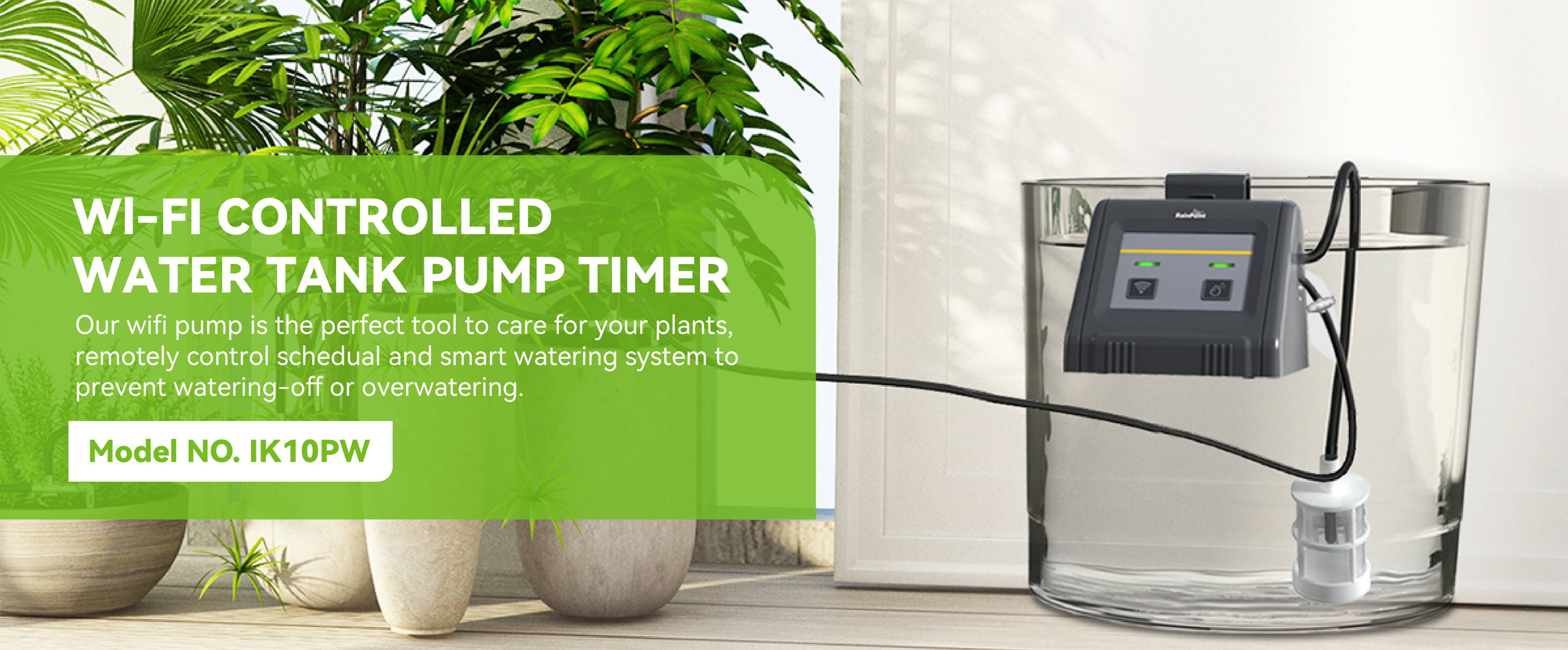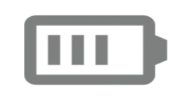 Powered by DC 5Vor 4 x AA batteries
Working temperature 0℃ to 5oc (37F to 122F)
WiFi Connected & APP Control
IK10PW is a WiFi automatic watering pump kit, like any other Wi-Fi device: if you have access to the Internet, you can connect to your pump from anywhere, remotely manage multi-schedules to prevent watering--off or overwatering, It's the perfect choice for business trips, vacations or any busy person, also very nice for Christmas Gifts to mom and dad, gardening enthusiasts or the elderly.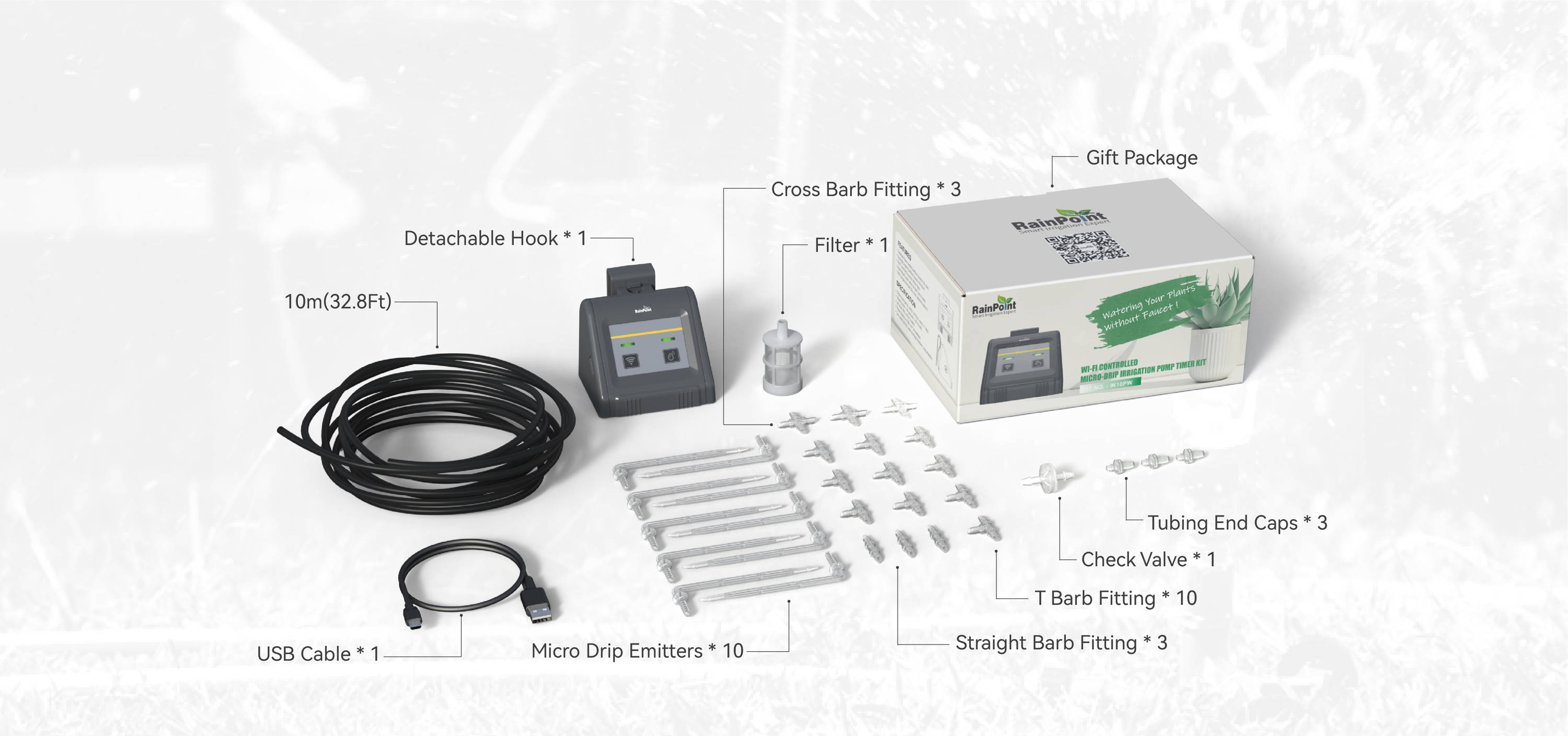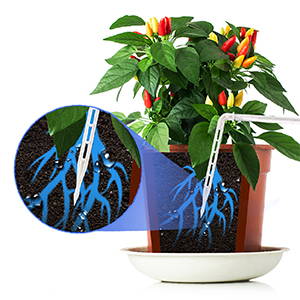 In-depth Watering, 70% Water Savings
Combine the pump and water timer in an automatic watering system, which delivers water deep into the soil, saving 70% water compared to traditional irrigation spray.1-gallon water can last for at least 3 weeks for 10 pot houseplants.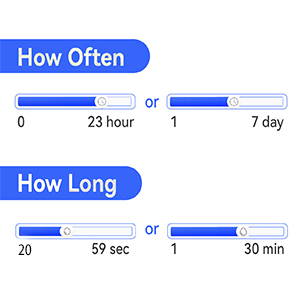 2 Irrigation Frequencies Via APP
Automatic mode can be set via RainPoint APP, which supports 2 watering times, it is 6s to 59s or 1 min to 30 mins; 2 watering frequencies, it's 1 hr to 24 hrs or 1 day to 7 days.
2 Way To Active Manual Mode
Manual irrigation can be run via APP, or directly activated by pressing manual button on the pump.
Note: Manual irrigation duration(6s-30mins) needs to be set via the APP, and without interrupt your set schedule.
Notes For Pairing Wi-Fi
Download "RainPoint" APP in Google Play or App Store & APP Connected To a 2.4Ghz WiFi and Registered Successfully

Only pair with 2.4GHz WiFi, for a dual-band router, please independently enable 2.4GHz WiFi band and name it differently from 5GHz WiFi band.

Before pairing WiFi, make sure the USB cable is powered on.

High current support is required for pairing WiFi and accessing APP, so it is only available in USB cable-powered mode.

Only manual watering is supported in battery-powered mode.

Set irrigation schedules that are unaffected by network disconnections.
Demonstration of Correct Placement

How To Connect Your Moblie Device?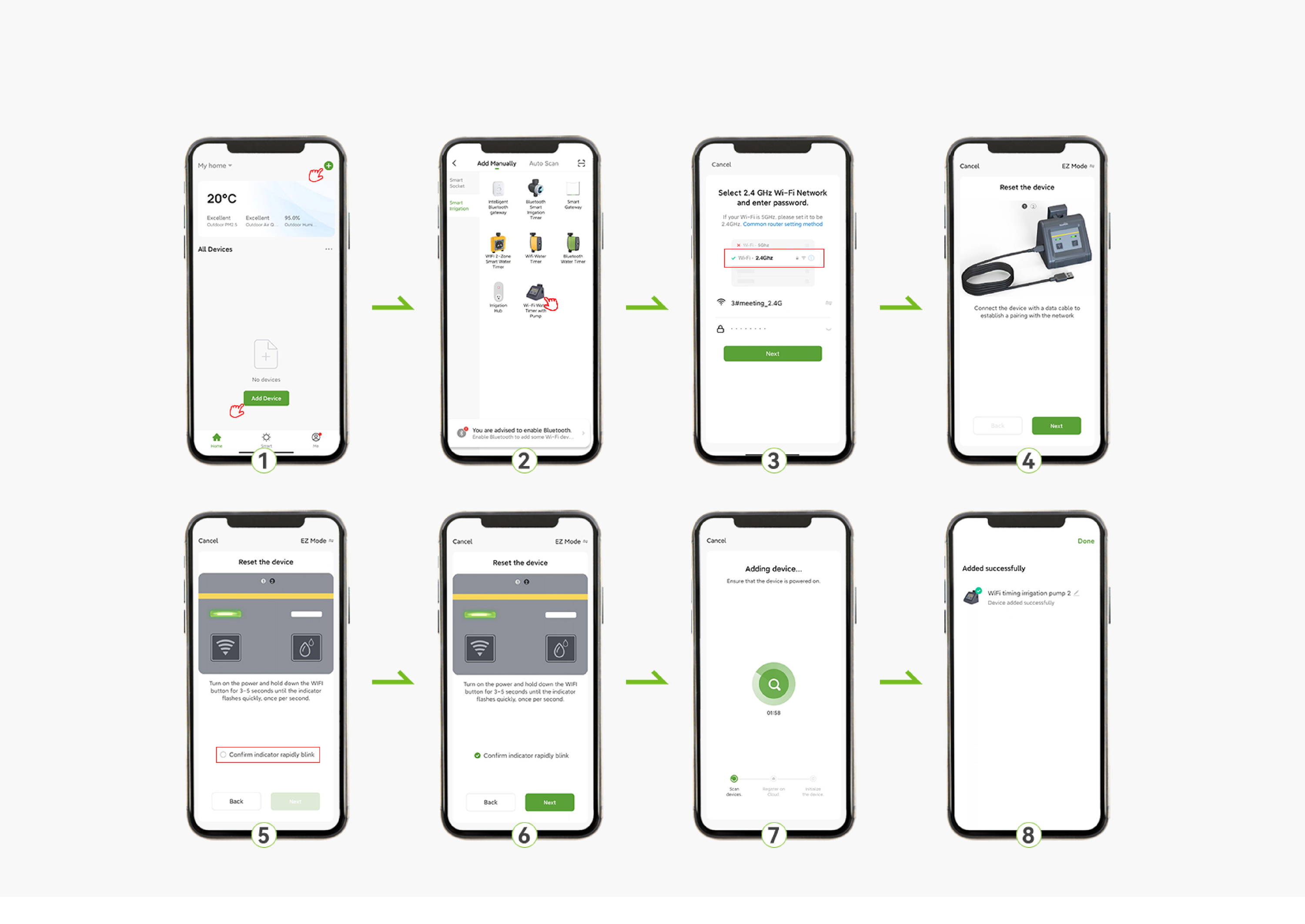 Family Access To One Device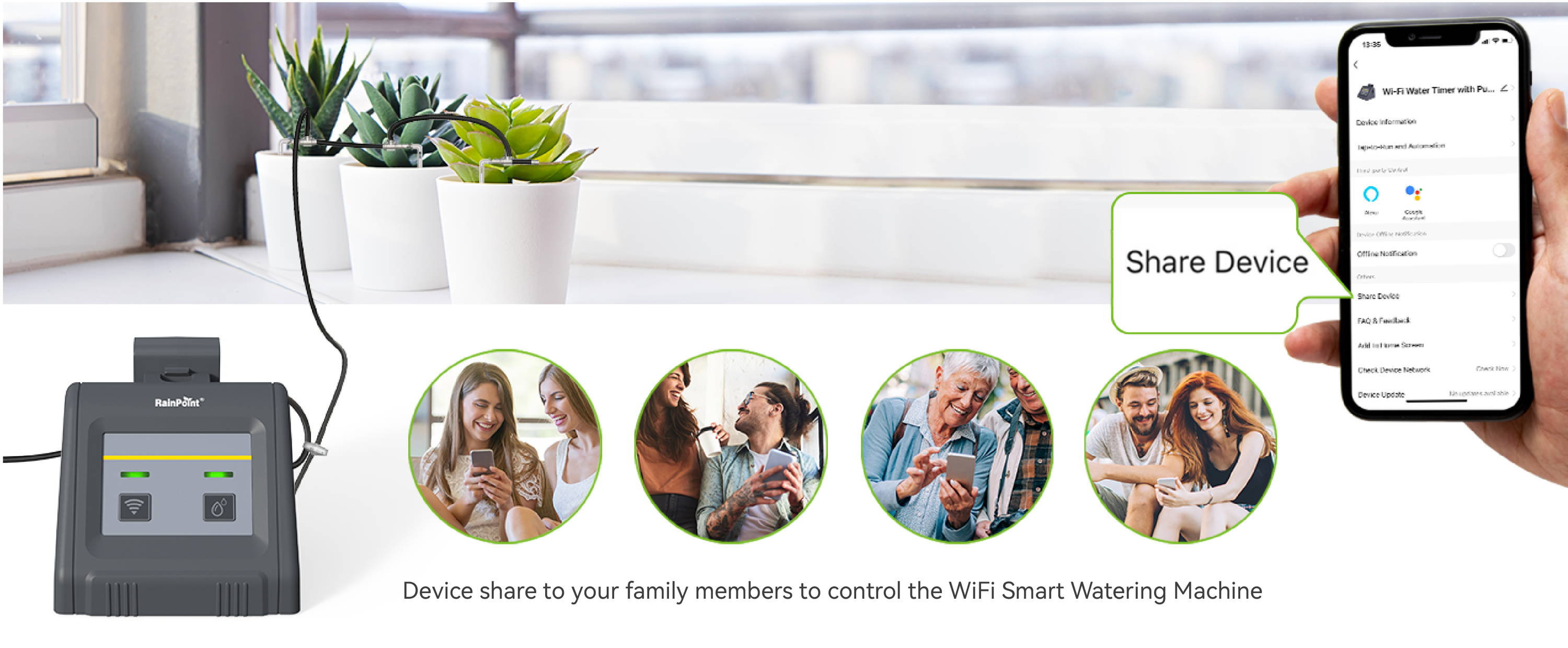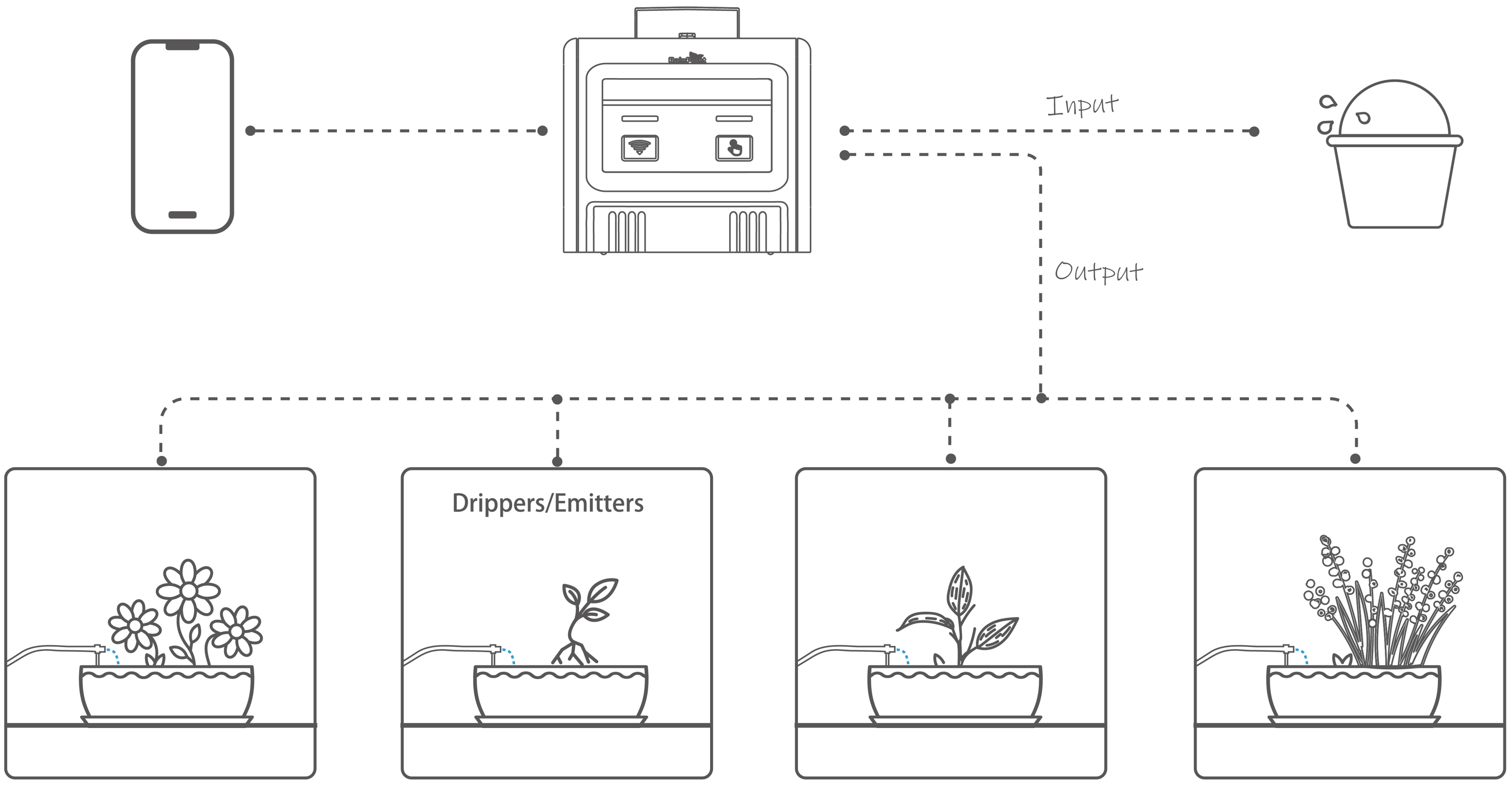 ---
Program and setting issue