【ITV201P】2 OUTLET HOSE FACUCET TIMER

2 OUTLET HOSE FACUCET TIMER
This sprinkler timer outdoor is made of material with anti-UV
coating, anti-rust and acid-proof metal, a heavy-duty
industrial-grade product.


Operating water pressure 0.5bar to 8bar (7-116PSI)

Flow Rate 5L/Min to 35L/Min

Manually watering for 10min

Each zone can be set 3 irrigation plans per day
---
3 Separate Watering Programs

The 2 zone water timer has 3 individual programs per day, each program can set its own start time(12h or 24h mode) and watering duration (1min-3h59min).
You can choose to water at the righttime.lt will fully meet your different watering needs.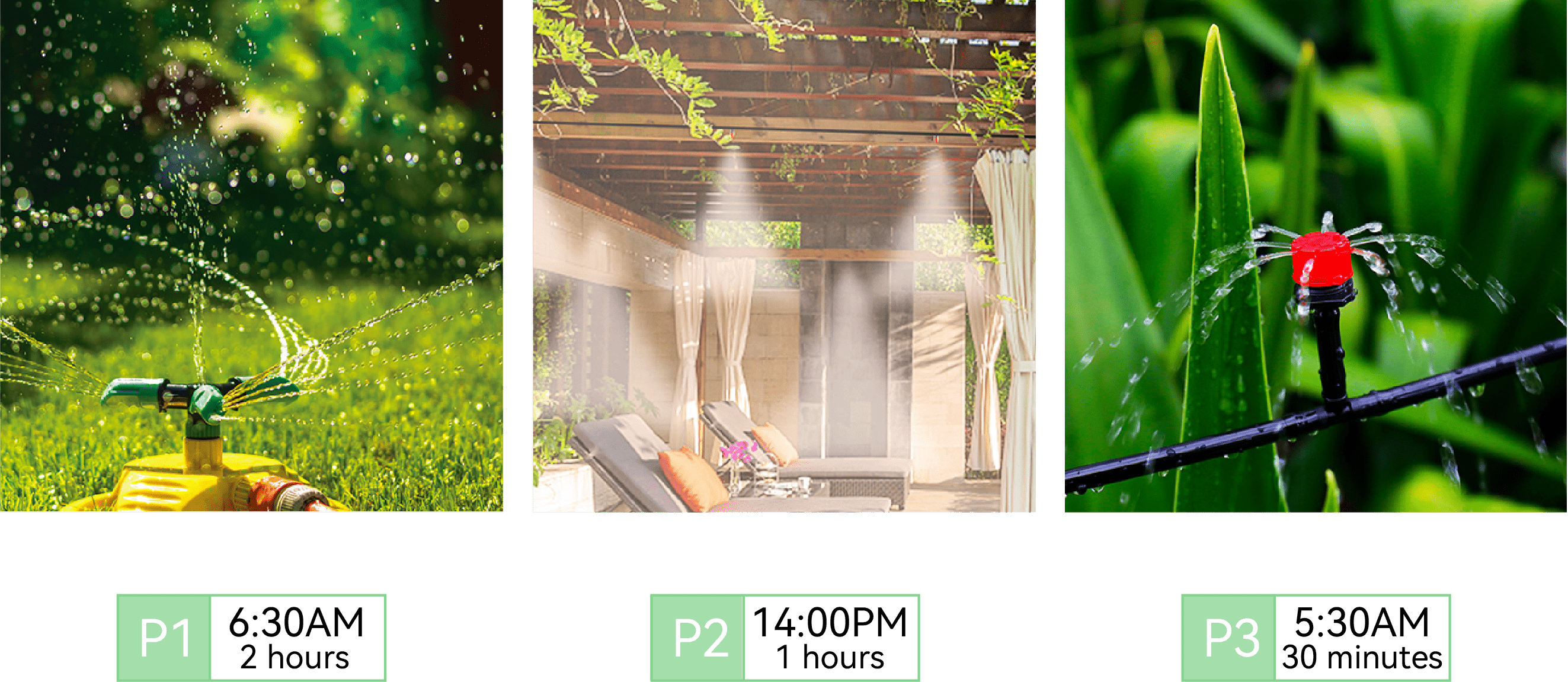 2 Outlets Simultaneously Execute

2 Separate Programs without Interference. This dual water timer has Week Cycle Mode (fromMonday to Sunday) and Day Cycle Mode (every 2/3/4/5/6 days),
allows you to set the suitable watering schedual in compliance with local regulations.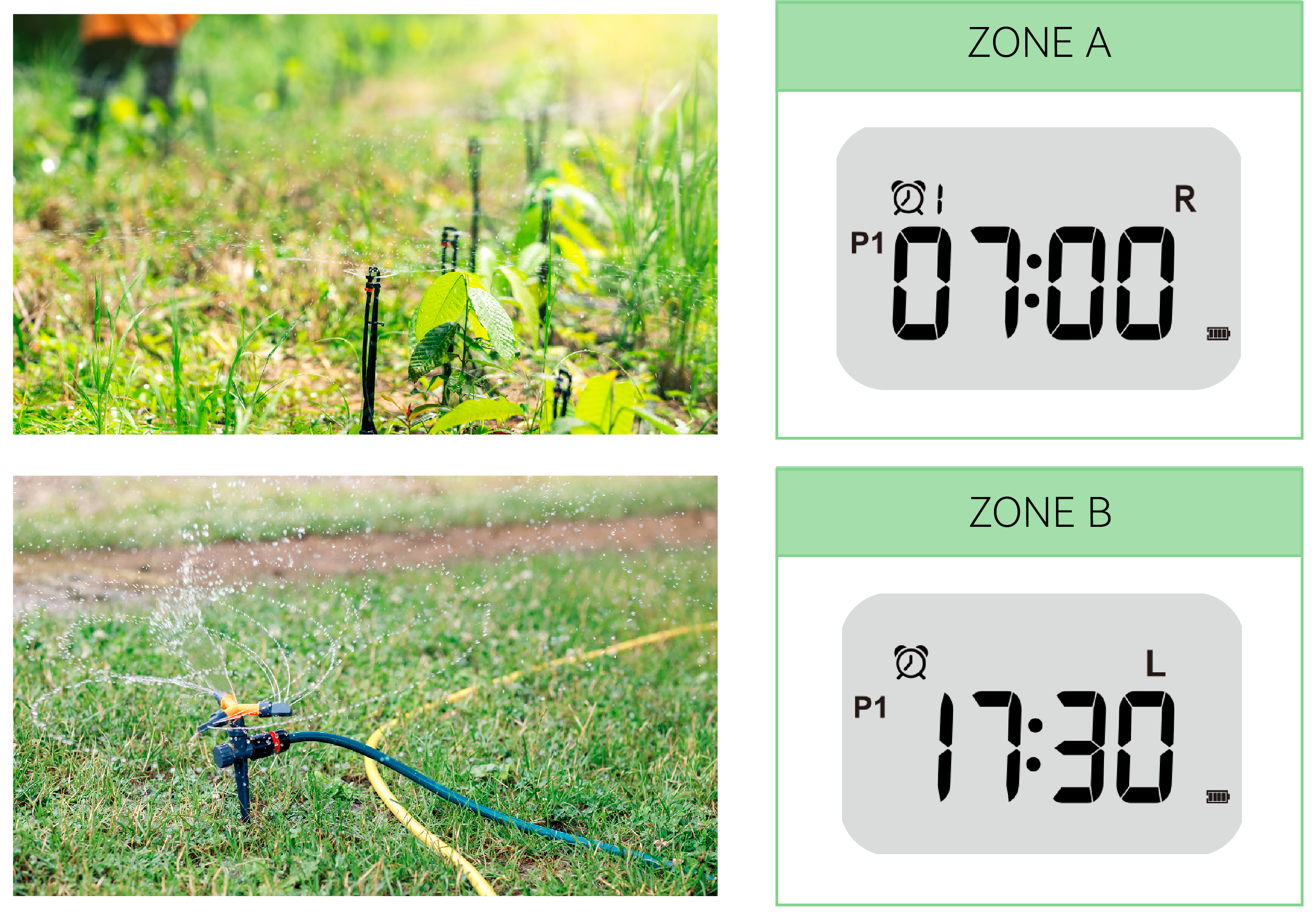 Newest Leakproof Technology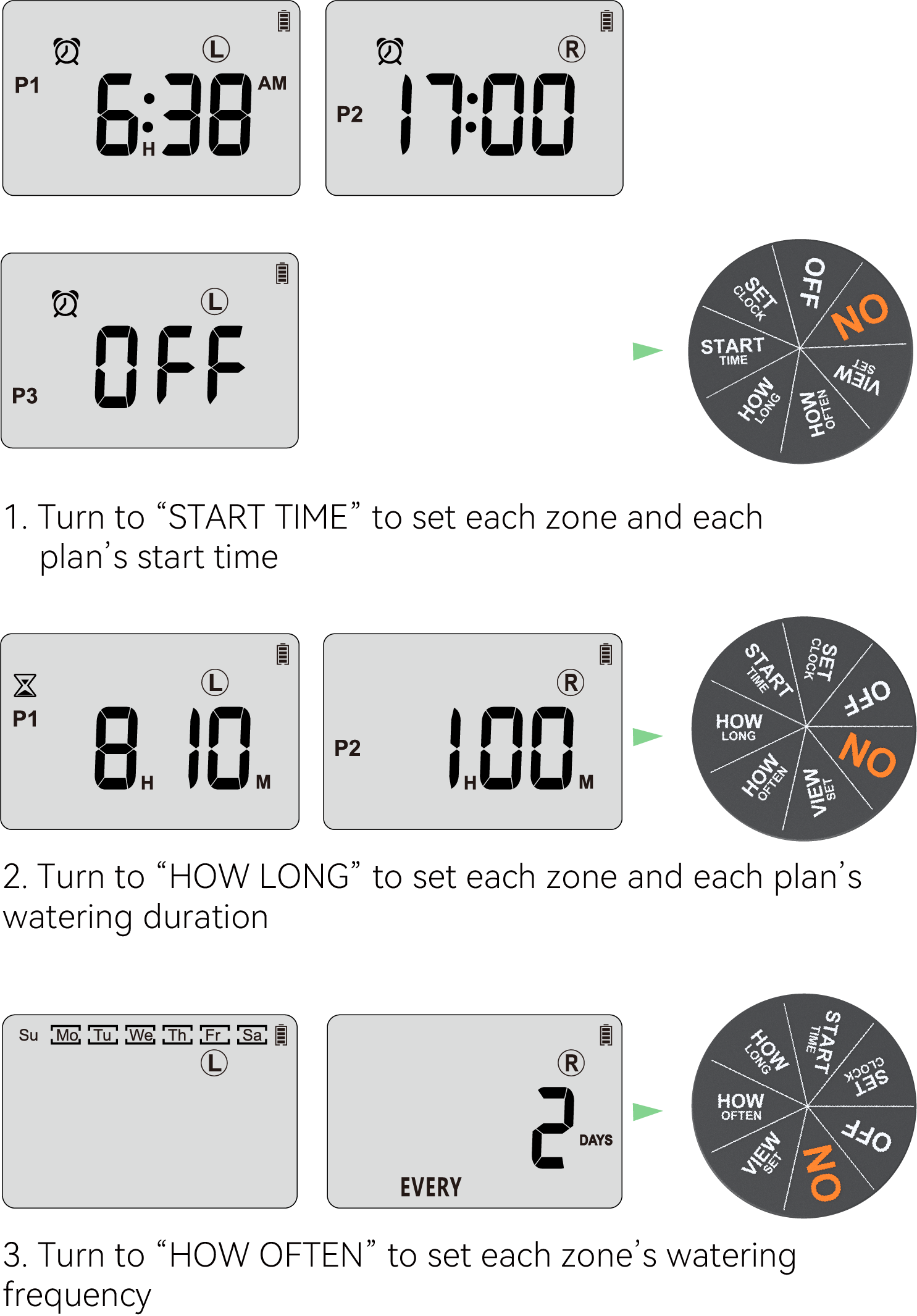 This 2outlet sprinkling timer features simple,
easy installation for your garden hose. lt is pro-
grammable, you can automate your hose-endsprinklers, drip irrigation system or hose faucet
for better scheduling consistency with this
easy-to-use digital controller.
---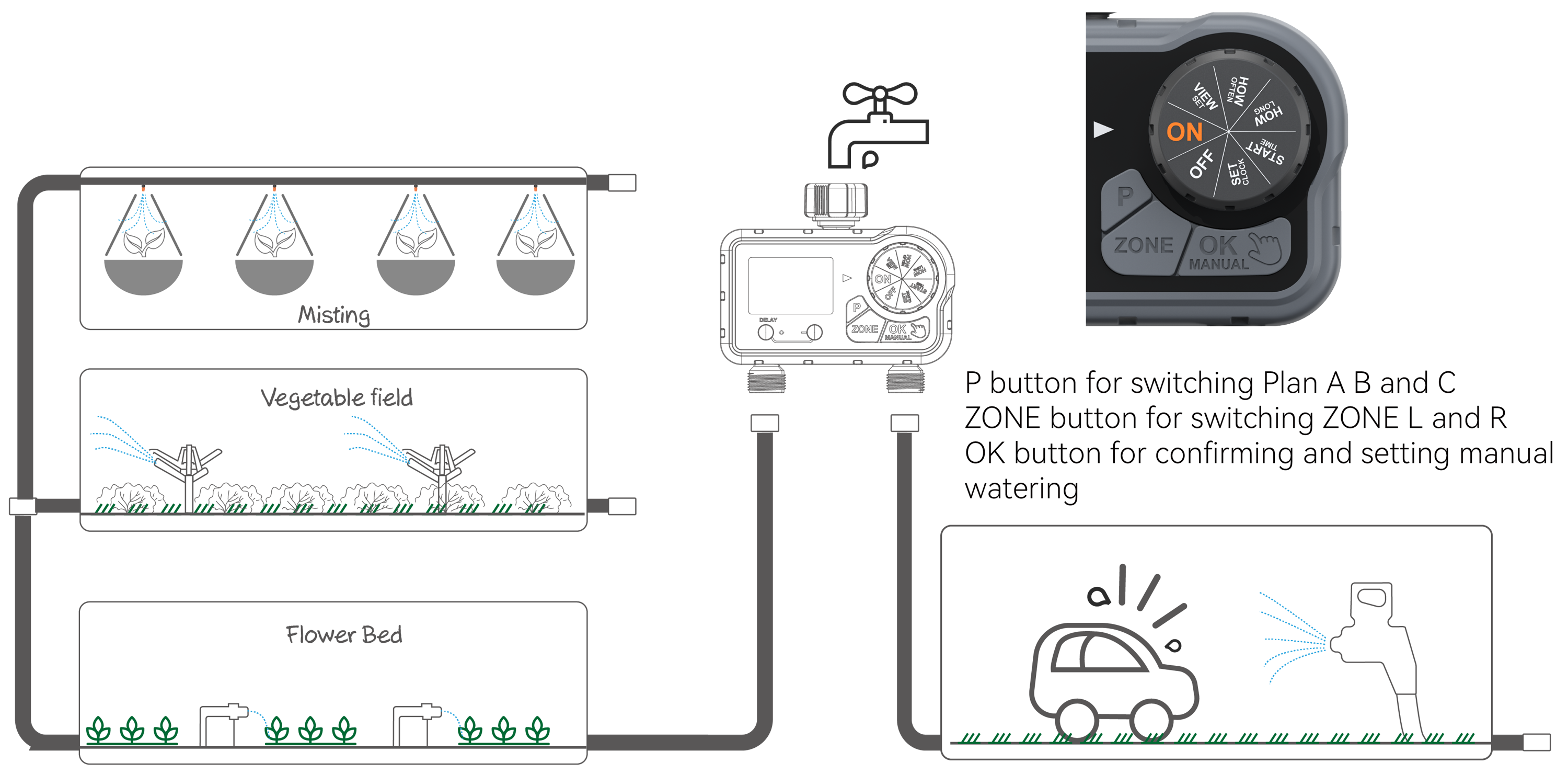 ---